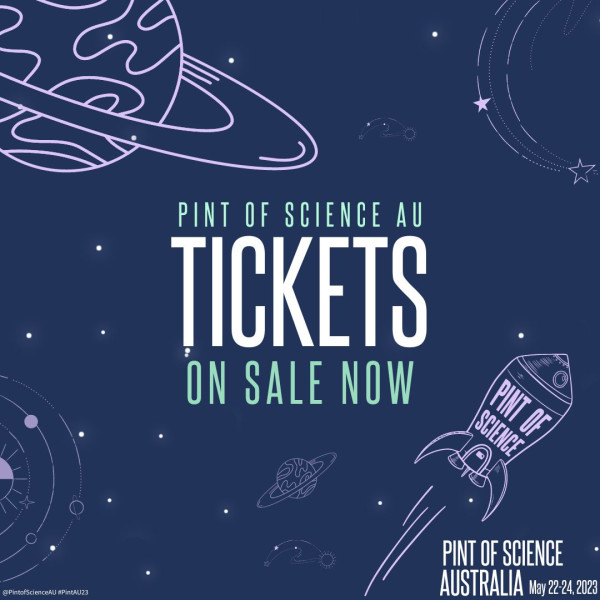 We're hosting 'Pint of Science' sessions – 22 & 23 May
Pint of Science is an annual science festival that aims to communicate contemporary scientific developments to the public by bringing scientists to pubs, cafés and other public places to share their research and findings.
Monday 22 May 2023 @Sea Legs Brewing Co.  "Improving the lives we save "
MC: Daniel Westall
Speaker 1: Bernice Mathieson "Compassionate care-more than kindness"
Speaker 2: Tarynn Potter "Improving quality of life in stroke survivors with fatigue"
Tuesday 23 May 2023 @Sea Legs Brewing Co. "Good bugs, bad bugs and you're caught in between." 
MC: Daniel Westall
Speaker 1:  Alena Pribyl "Exploring links between the gut microbiome and chronic disease"
Speaker 2:  Samreen Shaikh "When donor overpowers the host"
Speaker 3:  Eduardo Albornoz Balmaceda "A silent killer'- COVID-19 and its impact in the brain"
Further details and tickets are available at https://pintofscience.com.au/events/brisbane.
More about Pint of Science…
Serving science to thirsty minds
Not limited to your usual pint at the local pub, we deliver science stories of all sizes and flavours. We aim to knock down stereotypes, build science appreciation and highlight the amazing science brewing in your own backyard.
As self-confessed science enthusiasts, we enjoy talking about science with everyone. We want to be the spark that ignites inspiration in people of any background to talk passionately about science.
You can join our celebrations every May where we serve you a paddle of science topics to quench your thirst.