What a week! We are so excited to have won CHAMPION PALE ALE at the 2021 Independent Beer Awards last Thursday. We're truly humbled to have taken out our first-ever champion beer award, particularly in this category. It's a testament to the dedication of our team each and every day. 
The awards came from a record number of entries in this year's @indiebrewers Indies awards, totalling 1389 beers from 180 breweries. It was the largest ever Indies awards, and to be recognised by our peers and the industry judges is massive and a reflection of our hard work. We love what we do, we're passionate about bringing the best beer we can to beer lovers all over our home girt by sea. We also want to send huge thanks to all of our customers and supporters this year. We can't wait to celebrate with you over a cold one in the brewery.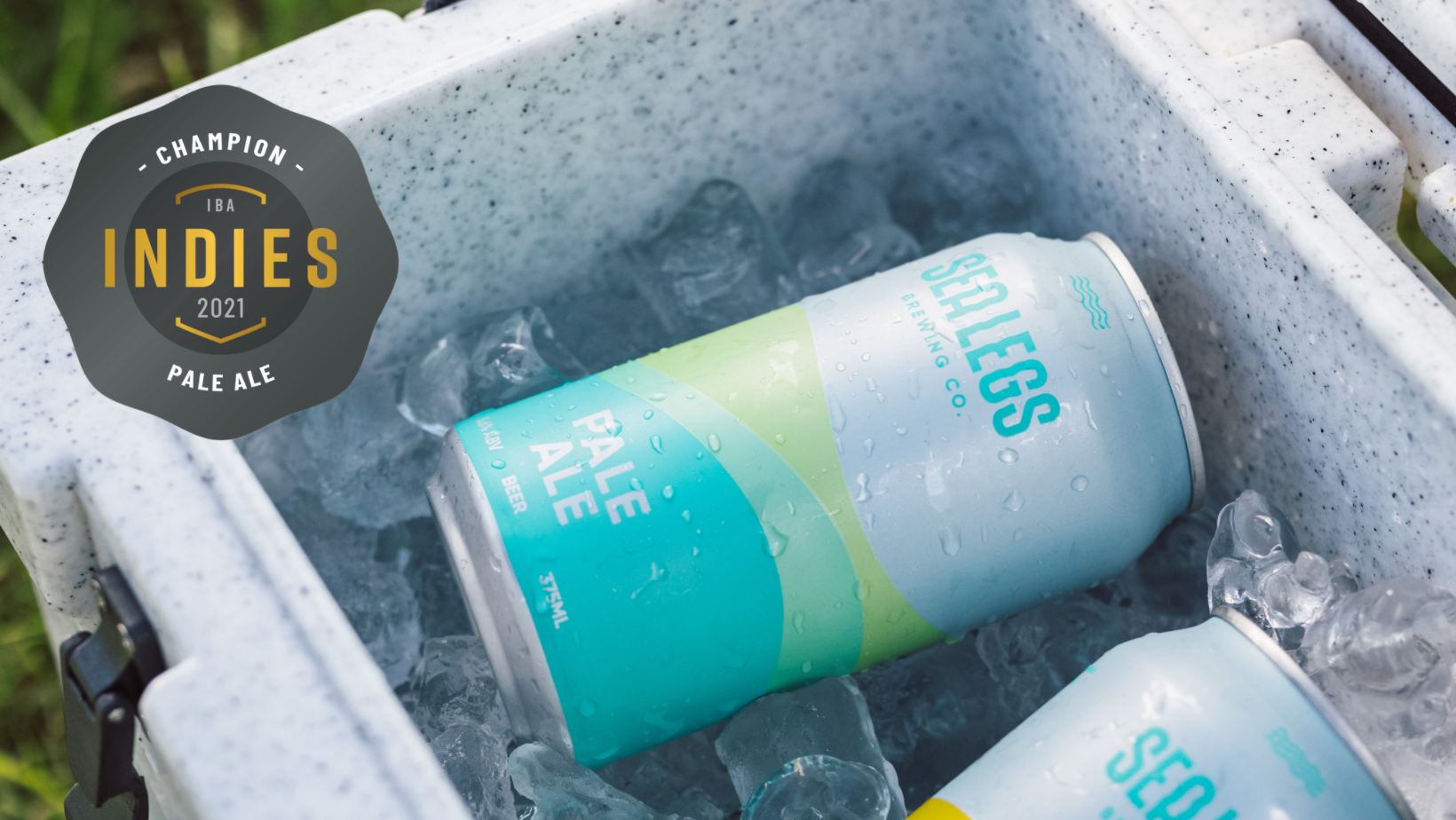 Thanks to Yakima Chief Hops, who sponsored the award, we'll be sure to put the prize to very good use. We're absolutely thrilled and can't wait to see what 2022 has in store!
We were lucky enough to pick up a number of medals for our beers: 
CHAMPION PALE ALE – Sea Legs Pale Ale
GOLD MEDAL – Sea Legs Pale Ale
SILVER MEDAL – Breakaway IPA, Red IPA, Tropical Lager
BRONZE MEDAL – Czech Pilsner, Golden Ale, Kid Gloves 1.0 NEIPA
Congratulations to all of the amazing breweries around the country who submitted beers, it's incredible to see this event grow every year. 
If you missed the awards, you can check them out here on YouTube: https://youtu.be/efp-vwoJeQY