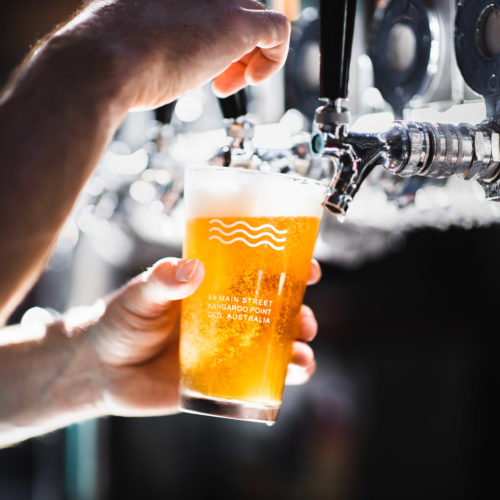 We're excited to let you know our venue can now accommodate up to 20 patrons at a time. Our team is continuously working hard on COVID-SAFE compliance and has implemented the following on top of current high hygiene practices;
20 guest capacity for dine in
Dedicated entrance and exit
Customer sign-in table by the door with hand sanitiser available
Customer sign-in is required as part of government COVID Safe checklist
Hand sanitiser available on each table
Full table service
No gathering at the bar allowed
Spaced out tables, situated by the windows (lots of fresh air)
Laminated menus for easy sanitisation
Frequent cleaning, and disinfection
Please maintain social distance, 1.5m – that means hugs & high fives are a no-go (these will come again soon!)
Contactless payment available
Sessions will be approx 1.5hrs
Be safe, be kind
We ask if you're not feeling well, to please stay home and contact your doctor or contact the COVID Hotline on 1800 020 080.
The brewpub is open 7 days. Bookings required in particular for Fridays, Saturdays and Sundays, and walk-ins welcome and will be accommodated wherever possible. To make a booking, please contact our team on venue@sealegsbrewing.com.au
Call & Collect bundles, and takeaway beer + food will continue to be available too.
Thank you all so much for your continued support during these times, it means the world to us. Here's to you, cheers!